News
Site News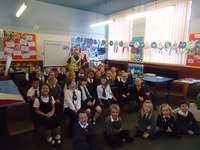 As part of our Health Day we have been learning how to keep safe.  We have had visits from Tayside Police and Community Wardens.  Mrs Derby also organised a fantastic morning of Team Building activities.  Today has been a great success and we now have a better understanding of how to keep safe and who can help us to do this.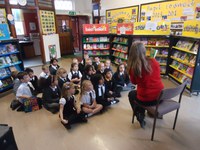 This week we have the book fayre visiting our school.  The children have been looking at the great selection and have been given the opportunity to purchase books.
Mrs Hine has been reading some books to each class.  Here are primary 2A listening very well.