News
Site News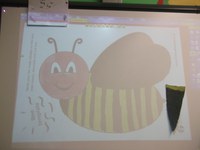 Primary 5 have been working very hard over the last few weeks through their topic work - Fairtrade.  They have been learning about Fairtrade products and the process they go through to support farmers. 
Another part of their topic was Enterprise - they wanted to raise money to help make Christmas hampers for some of the house bound members of our community.  In order to do this they decided to use the theme of Fairtrade honey.
Last week Primary 5 organised and ran a fundraising afternoon - 'The Honey Games'.  This included a variety of events such as: cake and candy, pin the sting on the bee, get the bee in the hive, guess the bee's birthday, how many bees are in the jar, bee face painting, dress as a bee and a spelling bee.  They have also created and been selling honey gift packs which can be purchased in school for £4.50.  All profits will be used to fund the Christmas hampers.
So far they have raised a massive £450!!!

 Thank you to all parents, pupils and staff for the support you have given so far