News
Site News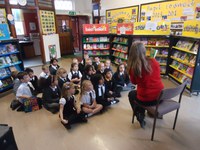 This week we have the book fayre visiting our school.  The children have been looking at the great selection and have been given the opportunity to purchase books.
Mrs Hine has been reading some books to each class.  Here are primary 2A listening very well.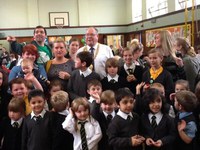 On Friday 27th September 2013 our Primary 6/7 and 7 classes organised and hosted the Annual MacMillan Coffee Morning.  They arranged for prizes, cake and candy, chocolate tombola and may other prizes to be donated before the big event.
The children invited all parents and many others including our Lord Provost, Bob Duncan came along to support us.
The wonderful efforts of the pupils, staff and parents helped us to raise an amazing £1720.25 for MacMillan Cancer Research.
Thank you to everyone who contributed to this fantastic cause.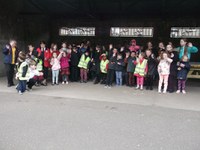 Last week we had a visit from our new Primary 1 2013-2014 intake.  The boys and girls came up to meet their Primary 7 buddy, have a tour of the school and take part in a variety of activities.
Here they are with their buddies at the end of a very exciting morning.
We are looking forward to seeing them all again in the near future!