Art & Christmas Craft 2016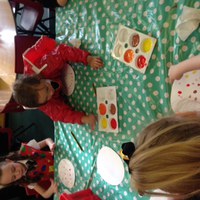 In Primary 1a we LOVED creating items to sell for our Christmas craft afternoon! We made a variety of things such as calendars, picture baubles, Teenage Mutant Hero Turtle baubles and candycane reindeers!


We have been experimenting with a range of media in Art and created some amazing Autumn trees too! We liked getting messy by finger painting the leaved in Autumnal colours!