Autumn Party!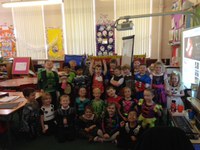 We had an absolute ball when we got to dress up and come to school! We played lots of party games and danced to some spooky music!

We enjoyed some party snacks and got to show off our costumes during our mini parade!
We can't wait for our Christmas party next!